Neurolanguage Coaching
™
A little about ourselves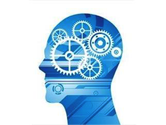 At ClifeStudio our NeuroLanguage Coaches™- trained and certified by Efficient Language Coaching - have over 20 years of experience in helping foreign trained professionals with the language skills they need to succeed in the business world. As we are moving into a knowledge economy, businesses need a well-trained and highly educated workforce to produce value added products and services. In order to achieve this, workers need to feel confident in their language abilities. We focus on tailored course offerings and coaching sessions that help individuals with their specific language needs in order to be better communicators.

​
---
Workshops to Enhance Emotional Intelligence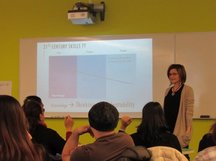 Our instructors are certified by One Smart Word as Smart Skills instructors. We deliver workshops on how to become better thinkers, solve problems and communicate with others. You will learn how to work in teams and build personal spirit. We are also certified
4D-i® administrators. Learn how to use the
4D-i® to i
ncrease self-awareness, develop leadership skills, build skills to improve creativity, compassion, decision-making, personal spirit and build better teams at work.
​
---