Neurolanguage Coaching
™
A little about ourselves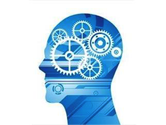 At ClifeStudio our NeuroLanguage Coaches™- trained and certified by Efficient Language Coaching - have over 20 years of experience in helping foreign trained professionals with the language skills they need to succeed in the business world. Because of heightened global competition and flattened management hierarchies, our services help organizations meet the needs of the 21st century worker. At Clifestudio we help you answer the following questions:
​
---
1. What is the language function of your worker and can they communicate well under many different roles?

2. Do they have enough soft skills, language skills and abilities to perform their duties well?

3. Do they understand their language deficiencies and those of others?
1. Because of flattened management hierarchies employees will need to fulfil many pieces of other jobs. Our services will help meet the needs of the 21st century worker and organization. 2. In order to compete globally,

companies need to make sure their employees feel confident in their language abilities and people skills . Interpersonal skills are needed to show a high level of emotional intelligence which is needed when dealing with different people, and different organizations. We focus on tailored course offerings and coaching sessions that help individuals with the soft skills they need in order to be better communicators.

​3.

At Clilfestudio we assist employees in understanding

their language deficiencies by providing an initial assessment of both oral and written skills. Through a coaching conversation we come up with personal goals. All sessions are tailored to meet their specific needs.

​

​





​How can they become stronger in specific language functions for the roles and responsibilities of their current job? CLICK below

​






​